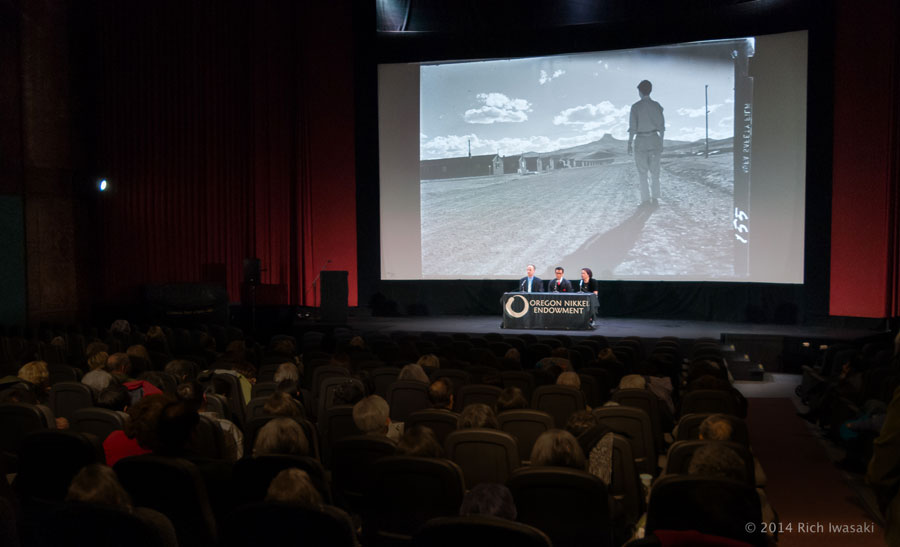 This story is too important to keep to ourselves. The masses need to know what their country did to its citizens. It's deeply American, yet most Americans are clueless. Let's change that!
Yes! "The Legacy of Heart Mountain" Documentary is available for public screenings. Consider showing it for:
Charity Events
Conferences
Educational Venues
Religious Groups
Club Meeting
Community Groups
Non Profit Keynotes
Turn a Film Screening into an Event
In addition to showing the film, consider including a panel discussion with the filmmakers and cast. Panel discussions enhance the screening experience by facilitating engaging conversation and increased comprehension of the subject matter. Typically, they include bonus material not seen in the film, extended interview clips and interesting behind-the-scenes stories. Please
contact us
for more information.
Film as a Tool for Healing
We're always blown away by comments from people we meet at screenings.

"I watched the film with my parents and when we got home they started sharing their camp experience. I was blown away. They never said anything when we were growing up. It wasn't talked about in the home. Now, they're more comfortable with communicating what they went through. It's been a tremendous breakthrough for our family. Thank you!"


John | Portland, OR
Truly humbling.
It's comments like those that keep the fire lit and motivation strong to ensure as many Americans see this film as possible. Wouldn't it be amazing to be in Starbucks one day and instead of overhearing, "OMG, did you hear what the Kardashians did?"…"Oh my, did you hear what we did to the Japanese-Americans during WWII?" We won't rest until the truth is heard.
Please contact us for more info about scheduling a screening for your event.
Heart Mountain Wyoming Foundation
Pomona Public Library
Japanese American National Museum
Oregon Nikkei Legacy Center
Oregon Heritage Conference 2014
Manzanar National Historic Site
Densho, Seattle
Washington State University
University of California Irvine
Uniformed Services University
Japanese American Museum of San Jose